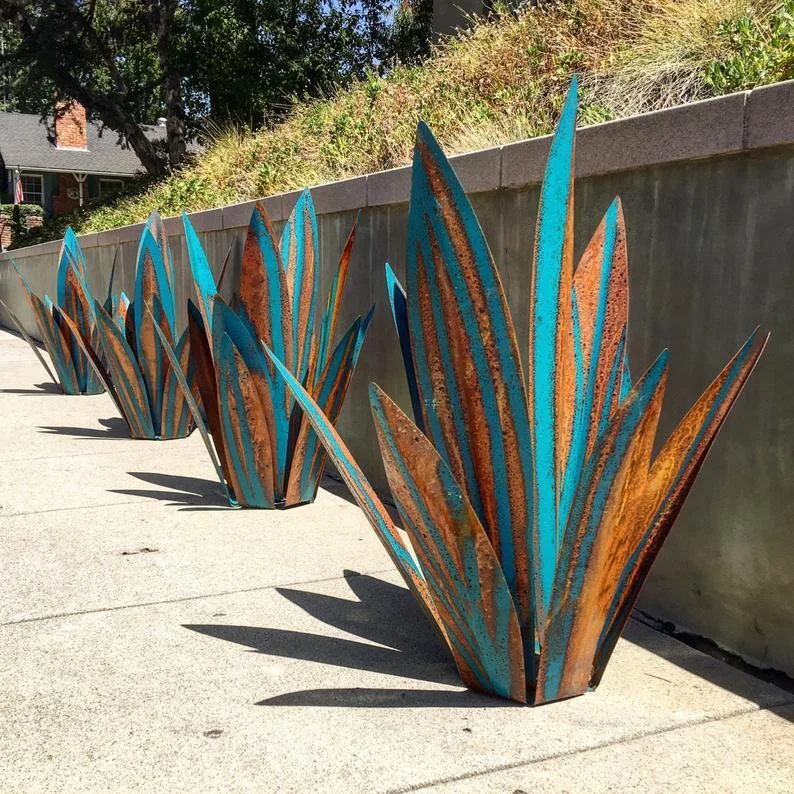 This is a rusty blue Tequila agave plant, painted with blue high lights in contrast with its rusty style finish creates a very unique juxtaposition.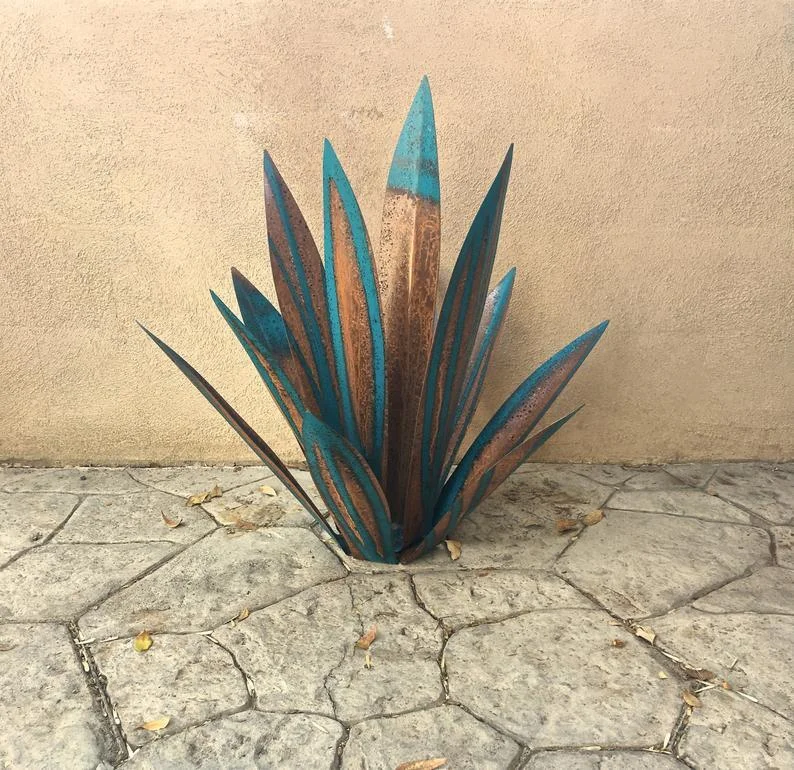 These one of a kind head turning agaves will demand attention in any grade or home space placed.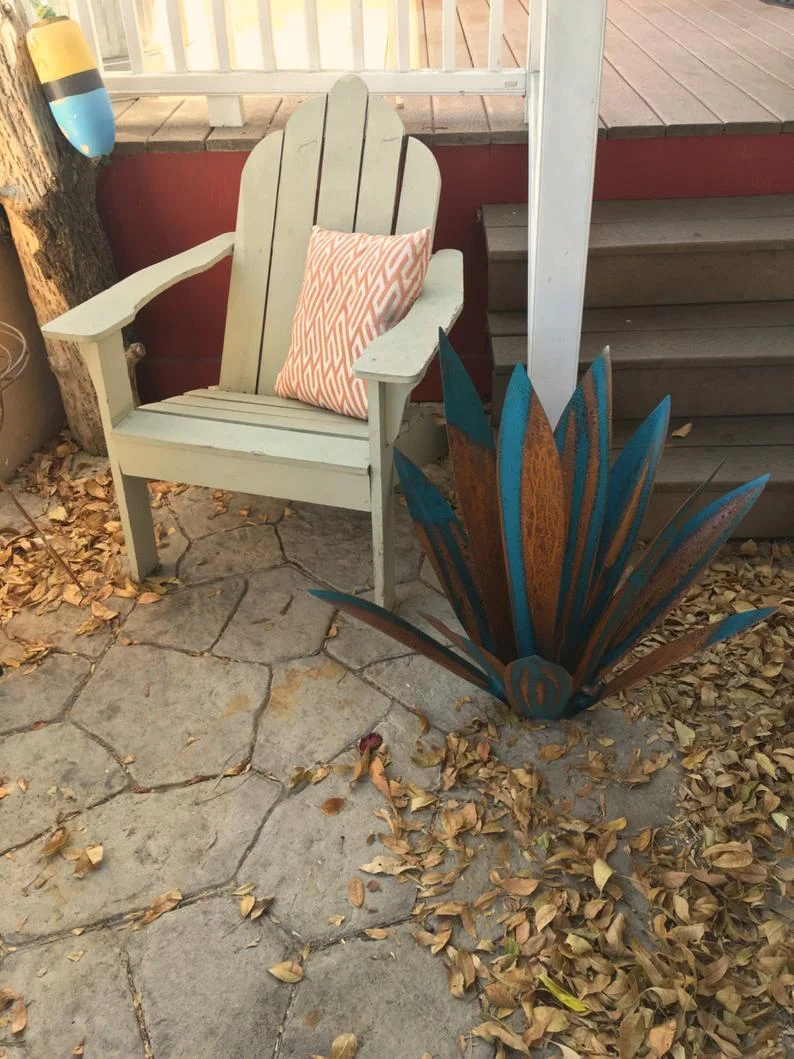 .This tequila plant will brighten up any space you place it in. This particular agave has no base to give it a look as if its growing from out of the ground. These are hand made to order so each plant will vary slightly.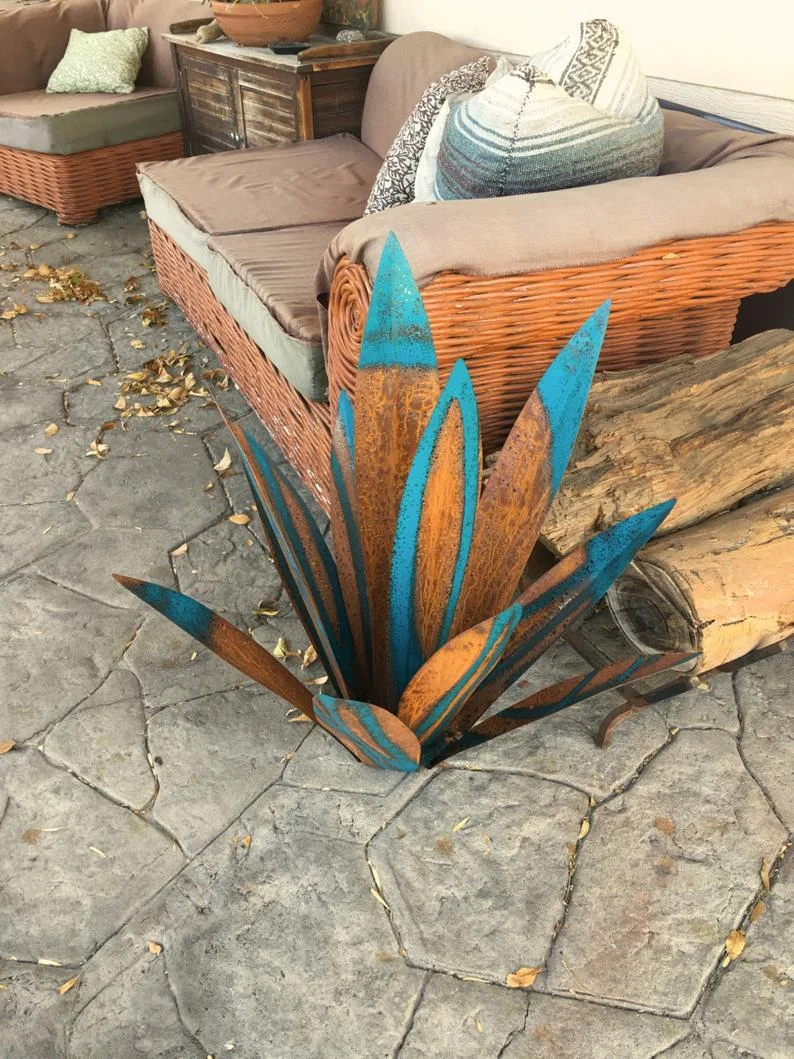 These art sculptures are 100% handmade to order.